Army Rifle Association Mission Statement
The Army Marksmanship Training Centre mission is to train our soldiers in the latest civilian small arms shooting techniques and innovations that can be adapted by the Army to help improve efficiency on the battlefield and enhance marksmanship effectiveness in combat....
Smallbore Rifle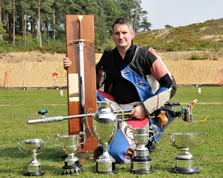 Small-bore target rifle shooting is a Recognised Army sport, carried out using rifles designed specifically for the sport. Shooting is conducted from the prone, standing and kneeling positions indoors at 25yds and outdoors at 50m.

Clay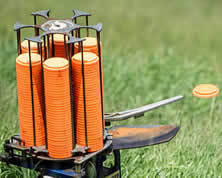 Clay Pigeon Shooting, is the art of shooting at targets, known as clay pigeon or clay targets, with a shotgun. The maximum permitted bore of shotguns is 12, equivalent to 0.729 inches in diameter.



Target Pistol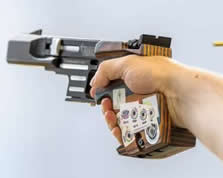 Target Pistol Shooting requires a steady hand under pressure. Precision shooting competitions use single shot air pistols at 10 metres, as well as .22 rim fire at 50 metres. For the ultimate challenge, try the 'Rapid Fire' competition.